The world's first consumer ocean drone
Blueye
The world's first consumer ocean drone
Blueye
Blueye is offering people a cinematic experience of life beneath the surface of the sea by developing the world's first ocean drone for consumers. This is a unique project for EGGS and one that we have immersed ourselves in completely. It's the story of how we came to be on the board of directors, as well as being part of the management team. It's also about the benefits of applying holistic design to help a startup like Blueye become a renowned global brand.
A digital diving mask
Serving as a digital diving mask, Blueye allows anyone to freely explore the ocean's hidden depths on their smartphone or tablet and then share high-quality videos of their underwater adventures online. For professional use, you can store data for documentation, mapping or monitoring. Beginning in 2015, EGGS was approached by Blueye to help with the industrial design of a new kind of product it was developing - a robust and portable ocean drone intended for both consumers and maritime experts. Evolving into PioneerOne, it gives people easy access to life beneath the surface of the sea via a simple yet fully functional user interface.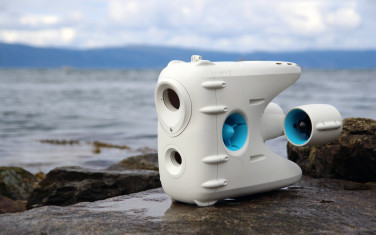 Creating a new business model
EGGS' CEO, Ulla Sommerfelt, is on the board of directors at Blueye - giving EGGS a stronghold in the company that enables us to more effectively communicate why all aspects of design play such a crucial role in the shaping of Blueye. We now have the power to ensure that design thinking is always prioritised at the top level - from the aesthetics and functionality of the drone to the visual elements of the app and other digital platforms, and how everything is developed, managed, marketed and then perceived by the public.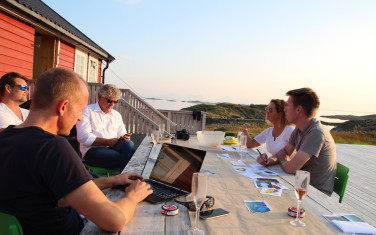 Expanding horizons abroad
The goal for 2017 is to sell drones in Norway, before the company expands its horizons abroad. Blueye truly cares about the ocean and is determined to help as many people as possible become more aware of its beauty, along with the dangers it faces. With its drive to go where no other drone has roamed before, it looks as though Blueye is on course to cause more ripples of excitement for all those intrigued by what lies beneath the surface of the sea.
We want to make the beauty of our oceans and the dangers they face, visible for everyone, everywhere. "

Blueye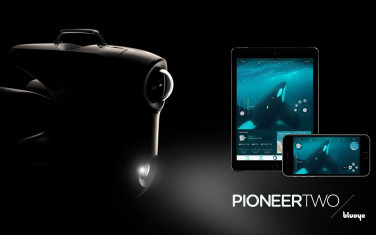 Learn more about our approach
Have a chat with our
Head of Ocean Industries — Espen A. Jørgensen
Related case-studies