Safely managed fast food
CheckPoint by IWMAC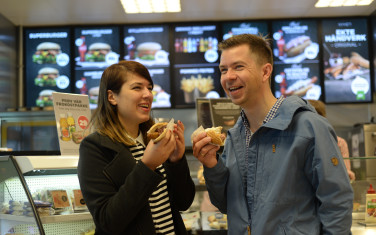 Safely managed fast food
CheckPoint by IWMAC
CheckPoint is a digital tool that allows both staff and management at food serving outlets to precisely monitor work procedures, storage and food temperatures. EGGS has helped design three different platforms: A desktop dashboard and two apps - all of which make complying with the rules and regulations set by the Norwegian Food Safety Authority much easier to control and monitor.
No more tedious paperwork
All food served on commercial premises needs to be strictly regulated every step of the way - from its original manufacturing source to it being delivered and then stored before it's sold to customers. In the past, this meant a lot of tedious paperwork. What CheckPoint does is it digitally logs information. This provides a more effective tool for temperature control and other daily procedures. It includes reminders for additional measurements if necessary, and for when tasks remain incomplete, along with recommended actions to resolve any non-conformances. The system is a timesaver, due to far less manual logging.
The system is a timesaver, due to far less manual logging."

Kåre Helland-Hansen, Circle K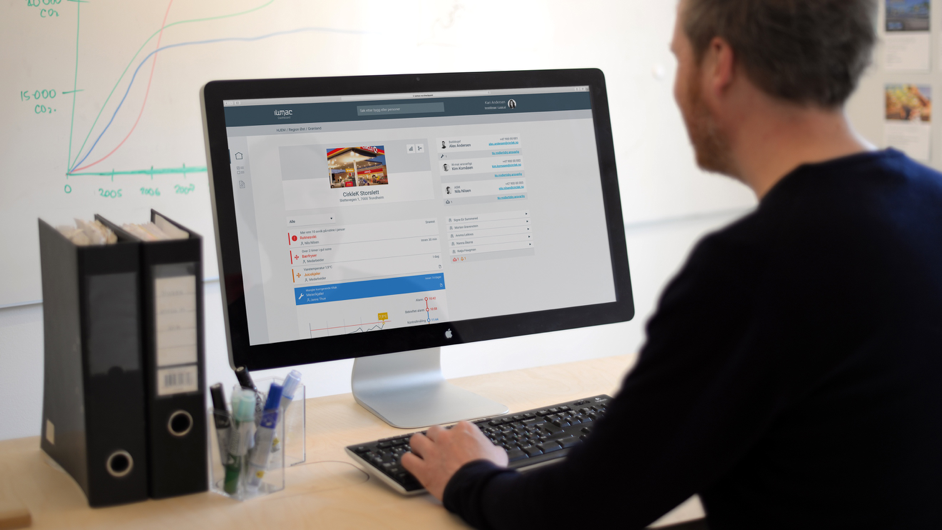 Designing secure solutions
Having successfully completed several previous projects for IWMAC, EGGS was asked to help tackle the various challenges of creating CheckPoint. Because of our wide-ranging experience with holistic eco-systems, we understood the complexities involved in this project right from the start. So, after accumulating detailed insight, we came up with an optimal service that benefits all users throughout the value chain by designing three secure solutions:
CheckPoint Dashboard allows top level food safety managers to have a complete overview of all their retail outlets and know how each one is performing. They can collect whatever data they need, and pinpoint any problems throughout their chain of stores - right down to a specific cooler or heating appliance. They can also immediately spot any discrepancies in daily procedures.
CheckPoint Manager is an app for internal food safety auditors and store managers and is designed for smartphones. Here, managers can check to make sure staff is following the correct procedures when storing, handling or preparing food.
CheckPoint Probe is a tablet app for staff working at a store and enables them to manually check and control the temperature of foods. If a deviation occurs, there are instructions on what to do.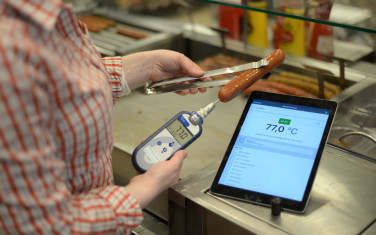 Saving companies money
CheckPoint not only ensures the safe delivery of food to customers, it also saves companies money. If a cooler break down and staff doesn't act quick enough, the food starts to thaw out and needs to be gotten rid of - leading to a loss of revenue, which could potentially add up to thousands of kroner. Maintaining the correct temperature of heating appliances and storage coolers also enable companies to save money by reserving energy. IWMAC's vision is to substantially reduce C02 emissions. They can achieve this by helping their clients reduce their electricity consumption, and by lessening unnecessary food waste owing to poor procedures regarding food management.
Healthy, happy customers
Because of CheckPoint, top level management in the food serving industry can now rest assured that they have complete control of all food supplies being delivered in, and then being frozen, cooled or heated throughout their chain of stores. At the same time, store managers and staff get to learn new skills that enable more efficient ways of working. They can easily follow the correct procedures and thus go about their day knowing they have everything in order. Job and food satisfaction guaranteed for all!
Learn more about our approach
Have a chat with our
Creative Leader of Digital Design — Håvard Furuholt Sjøvoll
Related case-studies