One app does the job of eight
Circle K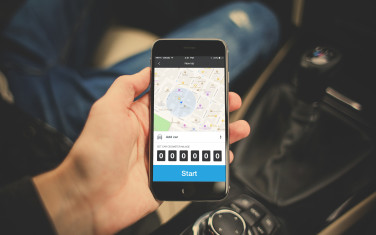 One app does the job of eight
Circle K
When Canadian company Alimentation Couche-Tard acquired Statoil Fuel & Retail (now Circle K), the petroleum group had a different app for each of the eight European countries they operate in. Being fully customer-centric, mobile communication is of top priority for Circle K. Thus, EGGS was commissioned to help simplify their digital ecosystem - developing a comprehensive technical platform that merged all eight apps into one.
Rewarding customer loyalty
The new app provides practical functions such as a driver's log, overview and maps of petrol stations and their services, in addition to Extra Club - Circle K's loyalty program. Circle K is on a continuous quest to enhance customer loyalty by creating relevant and attractive services, along with special offers that are specifically tailored to all their customers' needs.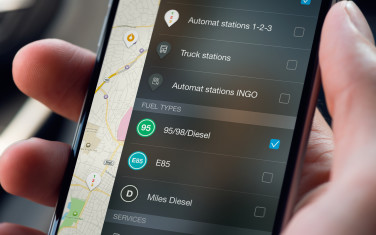 Native or Hybrid
A recurring question that crops up in mobile app projects is "What platforms do we support? Should we go fully native or opt for a hybrid approach?" While there's generally no one-size-fits-all answer, at EGGS we believe that creating a fantastic user experience is what matters most. So, we decided to design and develop native apps for both Android and iOS.
This allowed for highly tailored experiences that optimally built on platform strengths, interaction guidelines and usage patterns. Via a creative process based on comprehensive user insight, where we focused on constant interaction between developers and designers, we managed to create platform specific solutions that meet genuine user needs.
Information on 2000+ petrol stations
Some of the most fun and challenging aspects of the project came in the form of content from eight different countries, support for eight languages and providing real-time information on 2000+ petrol stations: "You're a Russian currently in Sweden and need to know where the nearest petrol station with WiFi, a shower and vacant car wash is - in Russian? Sure, no problem!"
Lean and efficient teams
EGGS' designers and developers have worked as a lean, close-knit team with Circle K's own developers. By applying the scrum method development on the new app and corresponding backend platform, the entire process has been seamless and extremely efficient. Within such a large organisation, this has proven to be a successful way of accomplishing an innovation project of this scale.
Learn more about our approach
Have a chat with our
Creative Director of Technology — Magnus Nevstad
Related case-studies