Norwegian crowdfunding sensation
FlowMotion One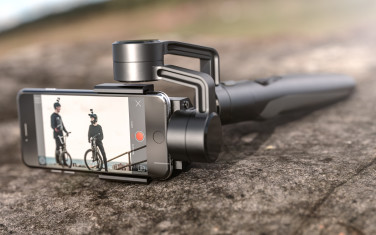 Norwegian crowdfunding sensation
FlowMotion One
FlowMotion One is a highly versatile smartphone stabilizer that allows you to capture super-smooth cinematic videos. EGGS has helped implement this first-class fusion of product design and technology innovation by providing expertise in esthetics, ergonomics, colour material finish, production, and project strategy. This is a consumer electronics Kickstarter project that recently set a new Norwegian record in crowdfunding with over one million US dollars pledged.
No more shaky videos
Capturing smooth, non-shaky videos via your smartphone is often nigh on impossible. Especially if what you're filming is happening at speed. That mind-blowing bunny hop your buddy just did on his bike for instance just becomes a frustrating-to-watch mishmash of jerky footage when you play it back - in other words, downright disappointing.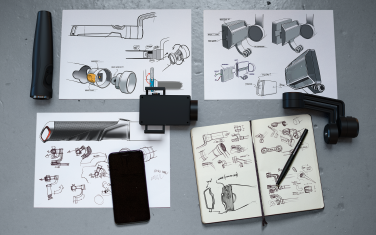 A dynamic dream team
EGGS has worked in close collaboration with FlowMotion right from the get-go - starting out with product design mentoring, and then as an enabler and team member. Martin Skogholt has been our lead product designer on this, and is also a sponsored snowboarder. Not only was he able to offer his skills in product design and pool resources with FlowMotion's own in-house product designers, he was perfectly placed to intuitively understand the target market too - being a potential user himself. FlowMotion therefore became a dynamic dream team of designers, business developers and fellow sports enthusiasts.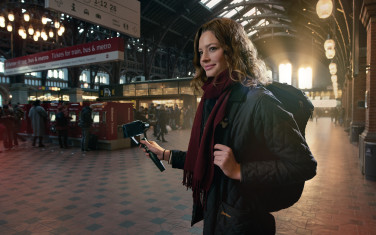 Fast and steady wins the race
Having initially written their masters in Crowdfunding at NTNU (Norwegian University of Science and Technology) in Trondheim, FlowMotion has been pretty nifty at getting people to rave and write about FlowMotion ONE. From their offices in Norway, and now Palo Alto in California, they present a unified mindset of effective marketing, branding, profiling, communication and product design, and have consequently drummed up considerable financial support - FlowMotion ONE is the most rapidly rising Kickstarter project for a Norwegian company ever. Who said slow and steady wins the race? More like fast and steady does.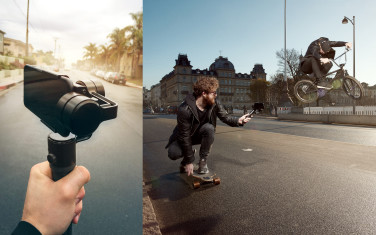 Our mission is to help people tell better stories by making professional videography available for everyone, anywhere, at any time."

The FlowMotion team
Learn more about our approach
Have a chat with our
Senior Designer — Martin Skogholt
Related case-studies