Logistics technology made different
Loadsmart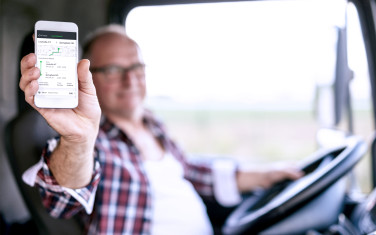 Logistics technology made different
Loadsmart
Algorithms, big data and machine learning are fueling the future of a new sharing economy. And Loadsmart, a US technology company that enables shippers to transport their freight fast and keep carriers' trucks full, is helping spearhead a logistics revolution. Like BlaBlaCar and Airbnb, it connects service providers with users, to the benefit of both. EGGS has been Loadsmart's design collaborator since the start, contributing with branding, service design and UX design.
Big data harvesting
Loadsmart offers shippers a simple online service that lets them move their freight fast and efficiently. It gives instant price quotes and allows for quick booking and live tracking from pick-up to delivery throughout the USA. By harvesting big data, Loadsmart can source the best carrier at the best price.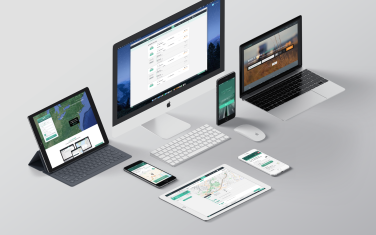 Superior service model
This offers a solution that Loadsmart's competitors are unable to match. Normally shippers need to call a broker who then spends hours finding different carriers before having to barter the price. The fact that Loadsmart can give a precise price quote straight away and provide full visibility of a shipment's progress is the main reason for its success. But it hasn't all been plain sailing...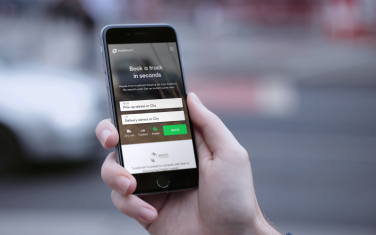 Perseverance pays off
Many of Loadsmart's initial attempts at getting its business model right failed. Yet the company persevered, spending a considerable amount of time and resources continually adjusting and testing everything until it finally hit upon the perfect service formula to suit all users throughout its value chain. Loadsmart used machine learning to offer price quotes that were attractive to both shippers and carriers without dumping the market. Once it got its pricing more accurate, Loadsmart slowly introduced its instant booking, offering a completely new user experience for this type of market.
As soon as a shipper has booked a truck, Loadsmart finds and confirms the trucker through its carrier network. The truckers can receive live jobs based on their preferences and current location. Loadsmart also offers free fleet management tools for all carriers, ensuring their trucks are never without freight whilst on route to somewhere.
Simplifying design to benefit all
EGGS has been involved since Loadsmart was established in New York in 2014, working as part of a close-knit team and contributing to all branding, graphic design, service design, interface design and UX design. This includes the design of Loadsmart's website and the app that tracks the truckers - many of whom are only just learning how to use a smartphone, having been used to using two-way radio. Because of this, it was important that the UX design was both intuitive and universally appealing throughout.
Design has been one of Loadsmart's three core components since day one, along with engineering and business."

Ricardo Salgado: CEO, Loadsmart
Delivering the goods
Today, Loadsmart employs 40 people in jobs ranging from development, engineering, operations, sales and administration, and has a database comprising thousands of carriers. Thanks to a lot of hard work, and with help from machine learning and big data, Loadsmart is a resounding success. Long may it keep on delivering the goods!
Related case-studies