Consumer radon gas detection
Airthings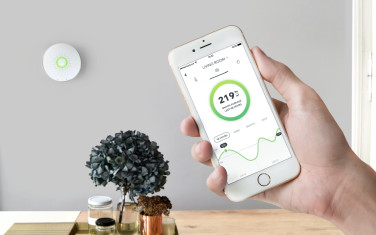 Consumer radon gas detection
Airthings
On January 4th 2017, Norwegian technology company Airthings introduced its new smart radon gas detector, Airthings Wave. It was launched at the Consumer Electronics Show (CES) in Las Vegas - the world's largest consumer electronics exhibition. To unveil a product at such a prominent trade fair is a rare event for a Norwegian technology company. Our designers at EGGS are proud to have helped design and develop the product, digital elements, branding and visual profile for this simple, yet potentially life-prolonging solution.
Awards
Gold Winner, Visuelt Digital Design, the Norwegian Visuelt design competition, 2017
Affects millions of people
Radon is a radioactive gas found within rock and soil. In the USA alone, radon is the second most frequent cause of lung cancer resulting in 21,000 deaths per year. It can seep into your house, workplace, or in schools through cracks and small openings, and build-up over time to excessive levels - contaminating the air. Radon is therefore considered to be a major health hazard, affecting millions of people worldwide.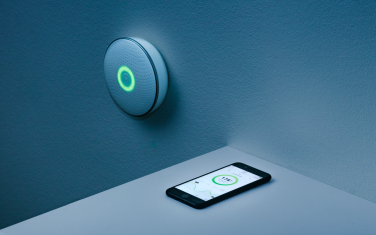 Conveniently measure levels yourself
To detect and measure radon levels previously, you would have to go through a tedious process, or call in experts to do the job for you. Getting a full evaluation could take weeks. Airthings Wave now allows you to conveniently measure radon levels yourself, using an easy-to-fix ceiling sensor that automatically syncs with an app on your mobile phone or tablet via Bluetooth. Consistently given accurate data, you can clearly monitor any dangerous amounts of radon present and take subsequent action.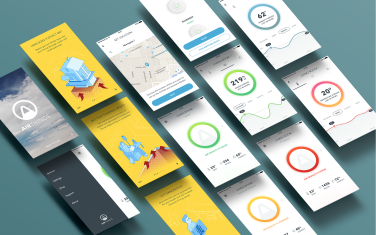 Breathe a sigh of relief
Together with Airthings, EGGS has developed a holistic experience designing the whole concept of the sensor, app and corporate rebranding of the company. This includes the visual profile, identity and logo which form the basis of their updated website. With Airthings mission to make radon sensors as common as smoke detectors, it looks as though we can all breathe a sigh of relief.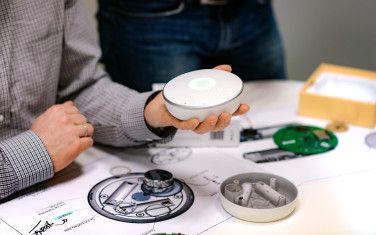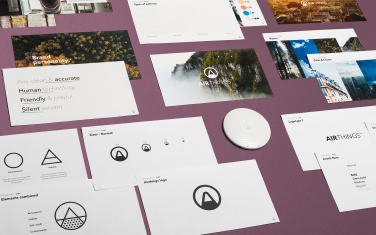 Learn more about our approach
Have a chat with our
Creative Leader of Product Design Oslo — Henning Rekdal Nielsen
Related case-studies