A for architectural
A90-P by Glamox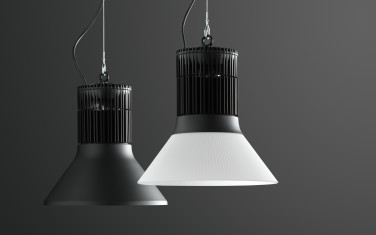 A for architectural
A90-P by Glamox
Via insight into the needs of various users, discussions with architects, and in close cooperation with Glamox, our product designers at EGGS have created a sleek and robust luminaire that embodies the latest LED technology.
Packing a powerful punch
The Glamox A90-P is a powerful luminaire designed to meet the industrial specifications of any commercial premises, as well as satisfying the demands of architects and lighting designers; seeking a lamp that is both aesthetically pleasing and highly functional. This is a luminaire capable of creating a wide range of total solutions with compatible design throughout an entire project.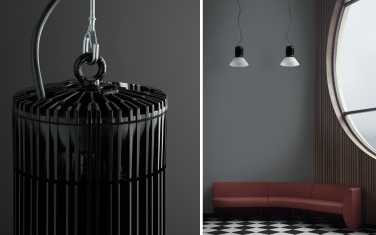 Illuminating all building types
It has been designed in two sizes - the A90-P1 and the A90-P2 - with various types of optics available, and with the option of six different lumen packages and reflector materials - enabling easy customization within any indoor environment regardless of size. The A90-P1 has been designed to cater for premises such as retail spaces, receptions and canteens, whilst the A90-P2 can project a beam of up to 20,000 lumens and is intended for large production premises, warehouses, entrance halls and atriums with a ceiling height of up to 10 to 12 meters.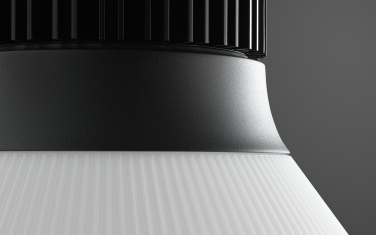 Leaving architects beaming
Consisting of a single unified main body, the A90-P is defined by its stylish cooling ribs and streamlined outward profile. Its predecessor - a halogen lamp of similar nature - has long been the default choice for many architects needing a high volume of light, and that allows for plenty of headroom space. Because Glamox is constantly striving to set new lighting solution standards, this switch to LED technology should leave all architects beaming.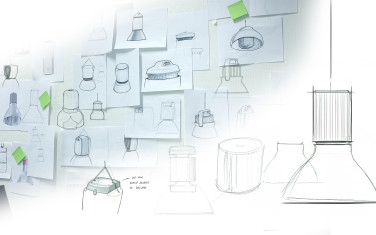 Learn more about our approach
Have a chat with our
Creative Leader of Product Design Oslo — Henning Rekdal Nielsen
Related case-studies