Our Brazilian specialists
Our superb Brazilian team is made up of specialists in branding and service design. These are two things that are crucial if clients wish to establish a clearer dialogue with their customers. Brands need to work consistently throughout all touchpoints of a customer's journey. EGGS' user-centred approach to everything helps businesses and brands design powerful strategies to promote unforgettable experiences for customers.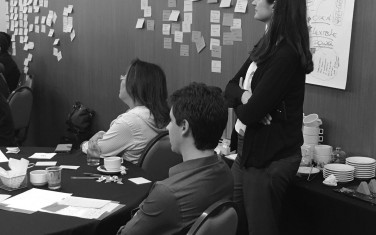 Customer behaviour changes rapidly, along with accelerated global growth. To make brands relevant for customers nowadays, we need to look to the future and start applying exciting ideas to service offerings now.
Proud to be multicultural
At EGGS, being multicultural is something we've always celebrated. It's been one of our core values from the start. Adding Brazilian design proficiency and creativity contributes massively to both our local and international projects.
Innovating business in São Paulo
We've just kicked off a new phase of operations in Brazil and are now at the heart of the business action in São Paulo. EGGS is growing faster than ever. We already have a whole bunch of internationally renowned businesses in our client portfolio and we're excited to add to that in the coming years.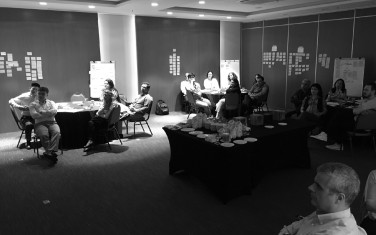 Fancy hooking up?
What with several big events lined up, 2018 is looking rosier by the day. Why not join us for a coffee and a chat? Who knows, we could soon be working together on something worthwhile.