We are hiring the first batch of EGGS in Denmark
Copenhagen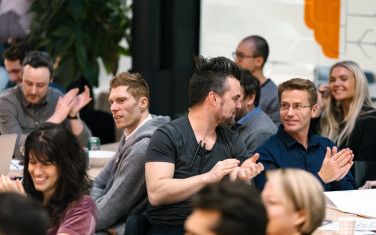 We are hiring the first batch of EGGS in Denmark
Copenhagen
EGGS is driving the change and arrives in Copenhagen this spring while waving the design thinking flag. We will be looking for future-oriented clients and designers who have the ambition, culture, mindset and skills to design the products of the future. Design thinking keeps gathering momentum, and creatives are in high demand. The transition continues - from a communication and advertisement-focused creative community to a people-centred, business-intelligent, and tech-savvy community.
EGGS in short
EGGS is a design-driven innovation group, proud to be independent, diverse and international. Since 2012, EGGS has teamed up with companies and organizations to solve business critical issues, innovate and craft new sustainable solutions, products and services for the future. Our purpose is to create sustainable business futures through human-centered design and technology. What matters to people, matters to business - and to us. All our solutions are based on a deep understanding of needs and motivations of people, so we truly can create products and services that empower, enable and delight people.
Our job is not done until the people using our products and services feel the same love as we do. By working holistically, and combining multiple competencies in our teams, we are able to work effectively and create an innovative and sustainable business. We consist of 86 diverse personalities from over 20 nationalities, operating out of 5 offices - based in Norway, Denmark and Brazil. Our ambition is to create the world's best nest for creative people. An essential part of this is to remove barriers and fear so that people can evolve, innovate and freely express themselves, and thereby unleash their creative power.
Multidisciplinary
A wide, multidisciplinary approach is needed to help companies rethink and renew their products and services. In time, EGGS is looking to create a full-stack agency in Copenhagen, spanning:
Service & business design

Digital design

Product design

Brand design

Creative technology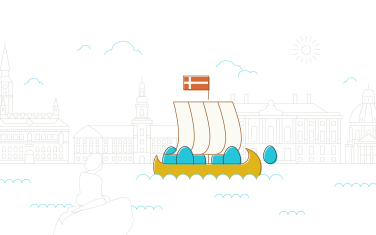 The permanent positions we are looking for as the first step, all with application deadline March 15, 2018, are:
Your future leaders, colleagues, clients and workspace will be announced as we go along. We have plenty of exciting news to share in the months to come. If you are a freelancer in one of the above domains, don't hesitate to get in touch!
Unique opportunity
EGGS' ambition is to create the world's best creative nest. Above anything else, it is the EGGS culture that makes us unique. For you, it might just be that once-in-a-lifetime opportunity to join us in our ambition to create an impactful design-driven innovation consultancy in Denmark.
Sounds interesting?
Have a chat with our
Chief Operating Officer — Øyvind Lium-Valmot
+47 99009949