Creative Director for EGGS Denmark
Copenhagen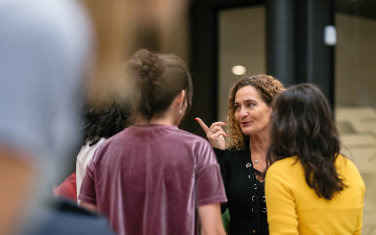 Creative Director for EGGS Denmark
Copenhagen
Do you have the inner drive, skills, stamina and attitude to take a leading role in building a design office from scratch? Do you have the know-how and passion to be a part of a successful international design consultancy? If so, connect with us immediately! After five years of profitable growth in Norway and Brazil, we are now ready to take on Denmark and Copenhagen.
To lead and drive this new adventure we are now looking for a Creative Director to partner up with our newly hired Country Manager to form the perfect power couple.
The Creative Director
As our Creative Director, we expect you to be a true master of the craft, gained through years of successful design work. You have learned from the best and are ready to take on the challenge of orchestrating and leading individual designers and interdisciplinary teams. Your approach is user centric, and your experience is based on design-driven innovation incorporating several design disciplines such as service, digital and product design. We want you to be as comfortable being in the spotlight giving client presentations or key notes as you are in supporting junior designers preparing for their first presentation. Needless to say, you're always ready to fold your sleeves up and get your hands dirty doing some serious design work.
The Danish Power Couple
Together with our Country Manager, the two of you will provide a warm and coaching leadership built on the vision of creating the world's best creative nest. You will advocate and foster a culture of sharing, caring and curiosity through feedback and through focus on recognizing and celebrating both the small and the big victories.
But, the real fun is the clients and the innovation projects! That's why we expect you both to identify and create opportunities to solve business challenges with design excellence. You'll establish and nurture good client-working relationships and ensure smooth project execution through hands-on leadership.
You'll both oversee simultaneous projects from initial dialog with the clients, through perfection to completion, as well as manage day-to-day design operations, juggle resources across multiple projects and delegating work to the other designers.
Feel ready for the task?
Please contact our recruitment partner Jens Lunn at Signium to learn more about this unique opportunity.
Telephone: +45 70 20 55 52
Mobile: +45 20 90 28 73
Read all about why we are setting up office in Copenhagen, and which events in Denmark where you, this fall, can meet us.
We hope you are as excited as we are!
Sounds interesting?